Eating well at home, simplified.
A new menu every week. Two meal plan sizes.  Local, organic and seasonal ingredients. And enough delicious diversity to please many appetites. 
You might think of it as your weekly CSA box whose contents have already been transformed into several tasty, nourishing meals — and then delivered to your home or office.
THIS is your meal delivery service, Bellingham!
Regular Plan: This service is three entrées, each with a compatible side(s), and perhaps a dessert or snack. Every dish serves three to four people, or two hearty adult appetites with ample leftovers for lunches. You might mix and match the main dishes and sides to suit your household and schedule. Some items will be freezer-friendly (and may even be delivered frozen), to give you more flexibility in meal planning. Want more meals on hand for some weeks, or plan to serve a larger group? Select from Cuisine Claire Add-ons. All packaging is recyclable, reusable and/or compostable and meals come with clear instructions for storing, reheating and serving.
Le Petit Menu: This plan is offered with singles and seniors in mind. Enjoy the same delicious dishes in the Regular Plan, but in smaller quantities. Singles find there is plenty for three dinners plus ample leftovers for lunches. For senior couples, or perhaps an adult and school-age child, there is plenty for three complete dinners. 
Click the link below to see the current menu, or see past menus here.
ALL PRICES INCLUDE SALES TAX and FREE DELIVERY via our zero-emission electric vehicle.
SAVE WHEN YOU SUBSCRIBE. (And consider Add-Ons to have on hand in your freezer.)
Regular Plan, one time: $169 – click here  for current menu(s) and to order
Regular Plan, subscription (minimum 4-week commitment): $160/week  – click here for current menu(s) and to order
Le Petit Menu, one time:  $129 – click here for current menu(s) and to order
Le Petit Menu, subscription (i.e. minimum 4-week commitment): $124/week – click here for current menu(s) and to order
Questions: Check our FAQ page.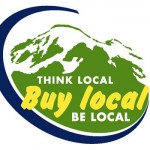 Feedback from happy clients:
"We've REALLY enjoyed our meals! Very healthy and muy delicioso.  Just what I was hoping for." –John and Peggy B.
"We're eating better and healthier, maintaining our ideal weights, and saving money on our grocery bill." –Margaret P. 
"Now your 'Favorite Pasta' is my family's favorite pasta, too!" –Jeanne T.
"Yum!!! . . . delectable. . . packed with flavor!" – Nancy O.
"Really liked the braised chicken and the squash soup. It was a lot of food for me, but the extras froze fine." – Kirk S.
"We wanted to let you know how much we loved your entrees and sides and dessert last week.  They were awesome, tasted wonderful, and we enjoyed every bit. We looked forward to trying a new dish every night…what a treat!  – Joy and Randy H.
"…wonderful … delicious … now was the perfect time to relax and be pampered with healthy meals." – Sherry T.
"Thank you so much for your seamless service and delicious meals…a true pleasure." – Naomi B.
"We loved every minute of our personal chef experience." – Pete and Linda C.
"(My family and friends) loved the meals you made and I loved the break from cooking." -Sue R.
"…thank you again for all the amazing food in my fridge and freezer! It is pure luxury to come home and not have to think about cooking under a deadline." – Laurie C.
"YUM!" – Jane C.           
"Yes! Really good!" – Holly H.
"The meals are great. We're enjoying everything–so good we can't  believe it's all low-fat!"  –Dan B.