Celebrate!
From intimate dinner and patio cocktails to wine-tasting buffet and casual brunch – – from sophisticated and inventive to comforting bistro fare and ethnic variety — Cuisine Claire creates lovely affairs for two to 24 guests.
As with all my services, I build catering menus around fresh, locally grown and organic ingredients. For each event I work with clients to develop a special menu that matches the occasion and season, creating a delightful and memorable experience for you and your guests.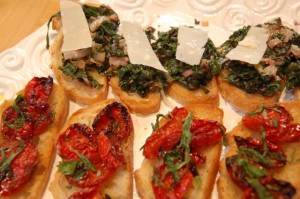 Think of Cuisine Claire for your next
Bridal or baby shower
Engagement party or casual rehearsal dinner
Special birthday
Graduation party
Anniversary celebration
In-home prom or homecoming dinner
Office or school team party
Family reunion
Business lunch
and more. Amusez-vous bien!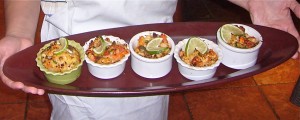 Feedback from happy clients:
"Thank you so much for all the delicious food you served on Saturday. Everyone loved it and we were very pleased by how everything worked out." –newlyweds Rebecca & Richard
"…great memories of the dinner you created for my team from work – delicious food, wonderfully presented and so relaxing not to worry about anything." – Peace Health dinner, Bellingham
"The dinner got rave reviews! Things went very smoothly, your service was great, and the dessert was oohed and aahed over! It was so nice to enjoy our own party without worrying about things." -Jessie B., 2020 Engineering, Bellingham
". . . thank you again for a lovely evening .  .  .(We) enjoyed being spoiled with your delicious food. You worked so hard to make the night perfect." -Linda C., Bellingham
"Thanks again for the lovely evening. . . wonderful. . . delicious food!"
-Wendy D., Bellingham
"One big WOW!" – Susie S., Bellingham